Bookworm tag offer!
Bookworm tag offer!
Since school is starting next week, I was in the mood to make a tag with a school theme.
I used a frame from Shmooangel Designs, and tube from Maryline Cazenave, available from Creative Design Outlet.
Isn't the puppy so cute?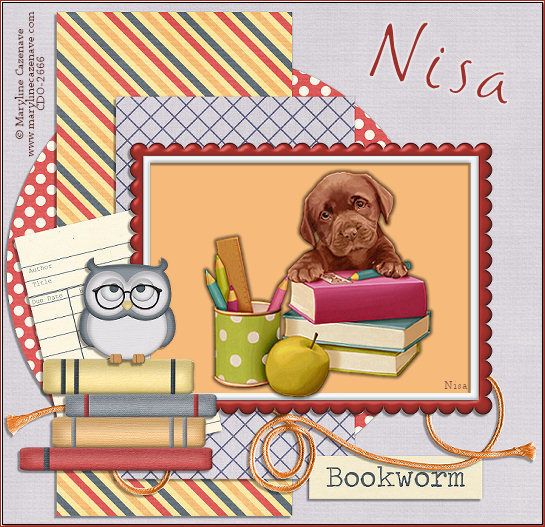 To request one, go to my group,
Simply Tag Offers
.
Labels: Tag Offers