Summer Love by Randy's Sin, and a freebie!
The weather this year has been topsy turvey. In mid May it was 93 one day, and down to freezing two nights later. Now it is back in the 70's, which I don't mind at all!
I am glad that the cold weather is gone. I am in the mood for summer. I love this summer kit, called Summer Love. The bees were so cute (my son thought so too) that I had to use them to make this frame.
Scraps by Randy's Sin has some cute kits, check out her kits at Berry Applicious.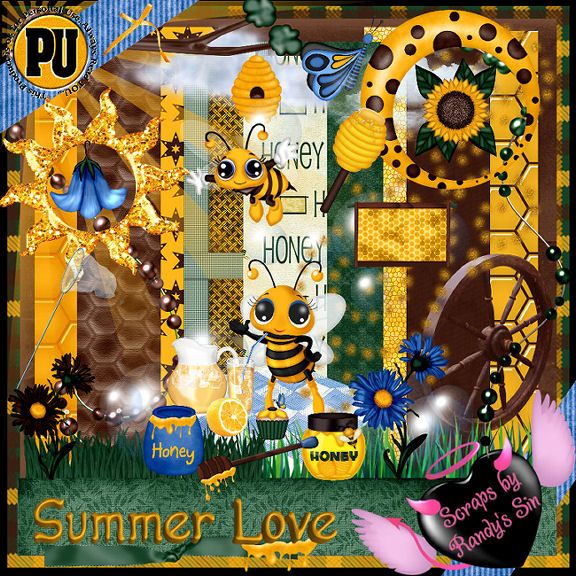 Summer Love by Scraps by Randy's Sin
The frame is Personal Use, please read my TOU. Leave some love if you download!
Click the preview to download.
Labels: Frames, Freebies, Randys Sin