More freebies, with a twist!
I've got more Facebook Header freebies, and I did something different this time.
I was in an Irish mood, and used a cute kit from Randy's Sin called Sassie Lassie. I am having so much fun with this kit.
It is on sale, half off, only $2! It's avalable in Tagger Size or Full Size.
I made two versions of this header. One that you can use as is, and one that has space to put your own picture in.
I know some people like to have a more personalized Facebook header.
Please let me know if you download this, and if you like having the option to put in our own picture.
They are both Personal Use.
* Sorry the link to the 2nd one is fixed, I accidentially had both linked to the same zip file *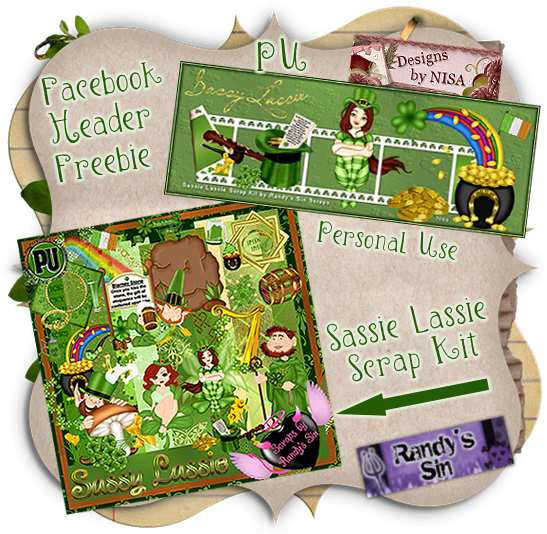 Labels: Freebies, Randys Sin