Adoration Frames
I really liked the detail on this frame. The frame and paper I used with it are from Adoration Scrap Kit by Gemini Creationz, which you can get in
Tagger Size
or
Full Size
.
One of the frames has a kinda brushed metal look, I'm playing with that effect right now. I really love this kit! I may make more from it, depending on if my design mojo sticks around.
Please remember, this is Personal Use only. Read the TOUs enclosed. Please leave some love if you download!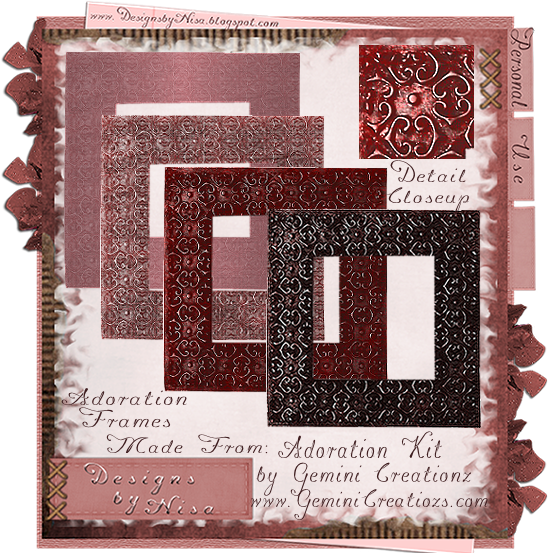 Click Preview to Download
Thanks for visiting!
Labels: Frames, Freebies, Gemini Creationz